Technology & Comforts: Come Experience 21st Century Dentistry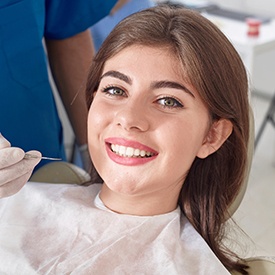 Dentistry has changed tremendously over the past few decades. In just the last 20 years, we've seen the introduction of lasers into the everyday tool-kit, and now x-rays can be taken completely digitally. Thanks to the newest state-of-the-art tools, Dr. Ben, Dr. Stacey, and our team can provide an even higher level of care in less time while protecting patients from discomfort. Our practice is committed to staying on top of the latest advancements so we can continually provide our patients with the best that dentistry has to offer. To learn more about some of the great tools we use every day, simply read on below.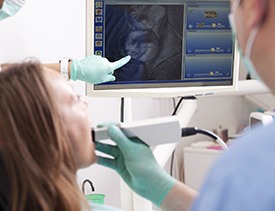 Intraoral Camera
This small camera-tipped wand allows us to create high-resolution images of your teeth and gums and instantly display them on a large chairside monitor. This not only makes it much easier for us to spot dental problems, but it will also finally let you see your mouth from your dentist's point of view. This will give you a much deeper understanding of your oral health, and it will provide vital information when choosing treatments for yourself.
Digital X-Rays
X-rays are an essential tool our practice uses every day, and they help us find dental issues that might be hidden below the surfaces of the teeth. In the past, the scans were primarily made of film, and this brought with it a number of issues. It took quite a bit of time to develop the images, the process required toxic chemicals, and it exposed our patients to radiation.
This is why our practice only uses digital x-rays. Our new machine can create highly-detailed images in less time, no harsh chemicals are needed, and it even emits up to 90% less radiation than traditional x-rays!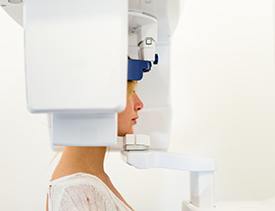 CT / Cone Beam Scanner
Our Sirona Orthophos Scanner allows us to create a fully 3D image of your teeth, jaw, and surrounding structures so that we can more accurately plan sensitive surgical procedures such as dental implant placement. Thanks to this scanner, we'll be able to formulate a customized surgery guide that will not only guarantee a positive result, but it will also enable us to perform your procedure in the least invasive way possible. With this, we can make sure your new smile looks great and that you're spared any unnecessary discomfort during your recovery.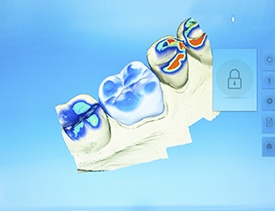 Digital Impression System
Have you ever had an impression taken with dental putty? If so, we bet that it wasn't exactly your favorite experience! As part of our high-tech CEREC system, we can take an impression of your teeth instantly and digitally, sparing you from having to bite down on cold and messy dental putty. This digital impression will have much more detail than a traditional model, and this will ensure that your restoration will look great and fit perfectly at the same time.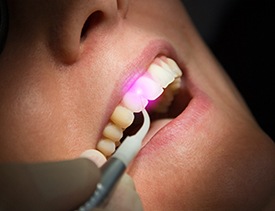 Soft Tissue Laser
With our soft tissue laser, we can perform a variety of sensitive periodontal (gum) treatments with speed and ease. Using the highly concentrated beam of light, we can instantly eliminate a gum infection or remove excess gum tissue that might be affecting the appearance of your smile. Thanks to its precision, we'll be able to only focus on the tissue that needs to be treated, leaving the surrounding healthy gums alone. This means your procedure will be quick, painless, and you'll have a much shorter recovery time as well.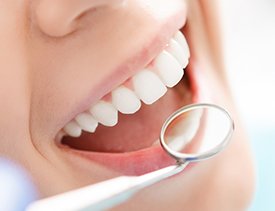 Cavity Detection System
When tooth decay is caught early enough, we can often prevent it from ever developing into a cavity. Thanks to our DIAGNOdent cavity detection system, we can now catch it even sooner. It uses a beam of light to scan enamel, and it can detect even the slightest bit of thinning, much smaller than what can be seen with the naked eye. With this information, we can implement conservative treatments to strengthen your teeth and save you from having to get more involved restorative procedures in the future.