Preventive Dentistry: All You Need for a Problem-Free Smile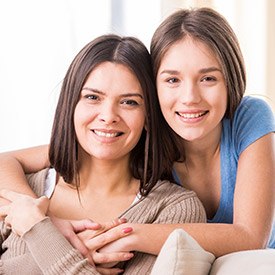 Prevention is a huge part of our practice. Why you might ask? Because much like your car, a little smile maintenance from time to time can stop a small issue from ever becoming a large one. Dr. Ben, Dr. Stacey, and our team's main goal with the services listed below is to give you and your family healthy, beautiful, and problem-free smiles that you never have to worry about. With just two preventive appointments each year, you can have the kind of smile that you only think about when it's time to show it off.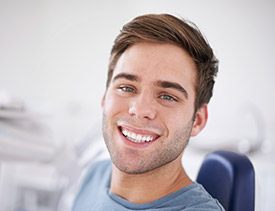 Checkups & Cleanings
Most of the time, when you come to see us for a regular visit, it's going to consist of a checkup and dental cleaning. These are two of the most effective tools we use every day to serve Brookings smiles, and you'll just love how your teeth feel afterward!
With a dental cleaning, one of our excellent hygienists will use specialized tools to break up any plaque buildup on your teeth and gums. These cleanings can reach the small areas in your mouth that you simply can't at home, so even if you brush your teeth every day, these cleanings are extremely essential.
After this, Dr. Ben or Dr. Stacey will perform a thorough oral exam where they'll look for tooth decay, cavities, gum disease, and even oral cancer. From there, they'll recommend any treatments you might need so those small dental problems can be quickly and easily eliminated. By getting these checkups regularly, they'll often be able to stop most dental problems before they even start!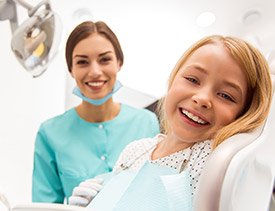 Children's Dentistry
We just love having children around the office! If you have a little smile at home who needs dental care, we're more than happy to see them. We know that children's dental care requires patience and a gentle touch, and that's exactly what they'll get with our kid-friendly team. We'll clean their teeth, monitor their development, and partner with you to help teach them about how to take care of their teeth.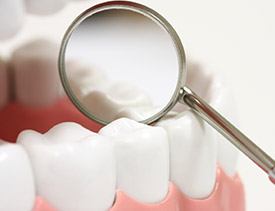 Dental Sealants
Do you have a child at home who is still learning to brush their teeth? If so, it's likely that their back teeth aren't getting cleaned very well simply because they can be difficult for them to reach. This is why the molars and premolars are so often where cavities start for young patients.
To give them a little bit of extra protection, we can apply something called a dental sealant. We'll place a clear, thin layer of a plastic-based substance onto their teeth, and it will protect them from the accumulation of plaque and bacteria. They take minutes to apply, and they can easily last for years at a time.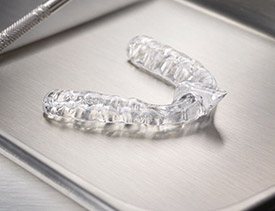 Nightguards for Bruxism
Bruxism is a condition where a person unconsciously clenches their jaw and grinds their teeth, and most of the time it happens while they are asleep. As many as 1 in 3 people suffer from it, and over time, it can severely wear down the teeth and even cause them to break!
For someone dealing with this condition, we can provide a simple and easy to use solution in the form of a nightguard. This is a small, custom-made mouthpiece that a patient would wear to bed each night, and it works by providing a firm but comfortable protective barrier between the teeth.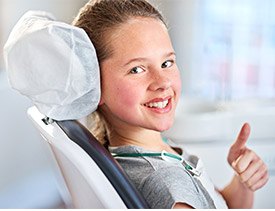 Fluoride Treatment
Fluoride is nature's gift to your smile! It is a naturally occurring mineral that, when consumed in foods and drinks, actually helps strengthen the teeth against tooth decay and cavities. This is why it is so often included in toothpaste and public water sources. As part of your regular checkup, we will always have you rinse your mouth with a highly-concentrated fluoride solution. It's quick, it's easy, and it's one of the simplest ways we can help keep your teeth healthy between appointments.
All it takes is just two preventive appointments each year to have peace of mind when it comes to your family's smiles. Not only that, but with these services, we can also help our patients avoid having to get more extensive (and expensive!) restorative procedures down the line. That's certainly worth two easy appointments a year, right?
To schedule your next checkup, simply contact our office today.