Periodontal Therapy: Protect Your Gums, Protect Your Health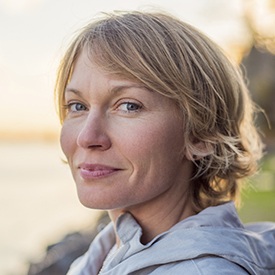 Gum disease (also known as periodontal disease) is the most common dental problem in the entire world. According to the Centers for Disease Control, as much as 50% of the entire US adult population has a form of it. It occurs when bacteria built up along the gum line infects the sensitive tissue, and it typically starts with just some redness and slight inflammation. Unfortunately, it doesn't stop there.
In its advanced stage, gum disease is actually the leading cause of tooth loss in the world, and ever mounting research shows that it is a common risk factor for diabetes, heart disease, and even dementia. Dr. Ben, Dr. Stacey, and our team will always keep an eye on the state of your gums because we know that their health is tied to your overall health. Should you show any signs of the condition, we'll quickly identify it and eliminate it using a range of treatments called periodontal therapy.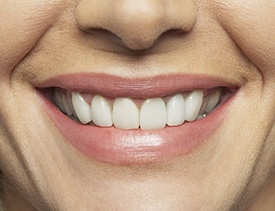 Scaling & Root Planing
When gum disease is caught early, it can usually be managed with more consistent oral hygiene at home and a few additional dental cleanings. However, if it has become too advanced, we may need to perform a pair of procedures called scaling and root planing.
These provide a very deep cleaning aimed entirely at your gums. For scaling, special tools will be used to clear away plaque and bacteria from above and below your gum line. Then, root planing will be used to gently smooth out the rough surfaces of your teeth's roots. This will drastically lower your chances of developing gum disease in the future.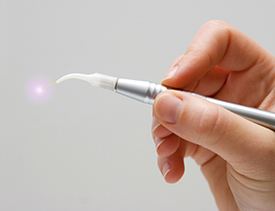 Soft Tissue Laser
Soft tissue lasers allow Dr. Ben and Dr. Stacey to perform sensitive gum disease treatments quickly, painlessly, and with extreme accuracy. It uses a highly-concentrated beam of light to instantly evaporate any plaque and bacteria that may be affecting your gums. The light itself is so precise that it will target only the infected tissue, leaving your healthy gums alone. This will not only ensure that your procedure is comfortable, but it will also assure that you have a quick and easy recovery time.
Are your gums red, tender, or do they bleed whenever you brush your teeth? If so, you could already be dealing with the early stage of gum disease. This infection only tends to get worse over time, and it's very unlikely that you'll be able to completely get rid of it on your own. To prevent it from impacting your overall health, you should contact us as soon as you can for treatment.